This page is being updated regularly. Please bookmark and check back in so you don't miss an update!
Getting ready to get back to normal!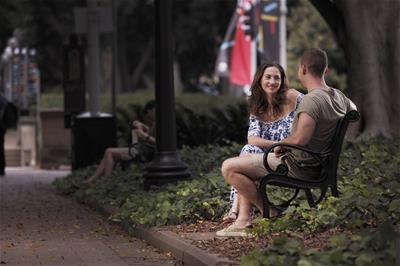 We may be carrying out disinfecting & cleansing services in your area to keep you safe from the spread of COVID-19 through contact transmission.
While the coronavirus public health crisis remains an ongoing local and global issue, we are committed to cleansing and disinfecting popular public open spaces, including your local streets, shopping strips and your favourite parks and reserves.
Like you, we can't wait to be reunited with our family and friends and to get back to enjoying the things we love.
Such as shopping and playing in our parks and playgrounds, having BBQs and hitting the beach and returning to the grassroots club sports that make our communities.
So please bear with us while we carry out these essential services to sanitise and clean your communities and neighbourhoods.
And keep practicing #socialdistancing to protect yourself and your family, your neighbours and our cleaning crews. #stopthespread #flattenthecurve
Sanitisation Services in your area
Your Council has chosen where to disinfect; digital programming, schedule of works and online GPS-led reporting provide full transparency of sanitisation delivery. Your Council knows where and when an area will be sanitised every day.
All disinfectant products used to clean your neighbourhood:
- Are classified as non-hazardous disinfectants – meaning they are eco-friendly and hygiene safe;
- Contain antimicrobial products for use against the cause of COVID-19;
- Result in clean, healthy environments and communities.
Human health is the highest priority; at the moment this needs to take precedence over everything else.
Our method of application is spraying surfaces and then wiping them down. In this way, we are cleaning up after ourselves and not leaving large volumes of disinfectant to escape into the environment.
Safety Data Sheets
Hunter Lemon Disinfectant SDS (click to open in a new window)
Peerless Jal Lemon-Grass-Disinfectant Info (click to open in a new window)
Peerless Jal S-Clean - Product Info (click to open in a new window)
Frequently asked questions (FAQs)
FAQs - Community (right-click to open in a new window)
FAQs - Manufacturer's Product Info (Covid 19 Cleaning Disinfecting) (right-click to open in a new window)