Contact
Duty Weighbridge Manager
Citywide's Transfer Station and Resource Recovery Centre is the largest of its kind in Victoria, and one of the 5 largest in Australia.

Located at 437 Dynon Road, West Melbourne, it provides waste management services to various local government and commercial clients. The waste streams processed through the facility generally consist of municipal waste, residential, commercial and industrial waste as well as multiple recycling streams such as paper/cardboard, steel and organics.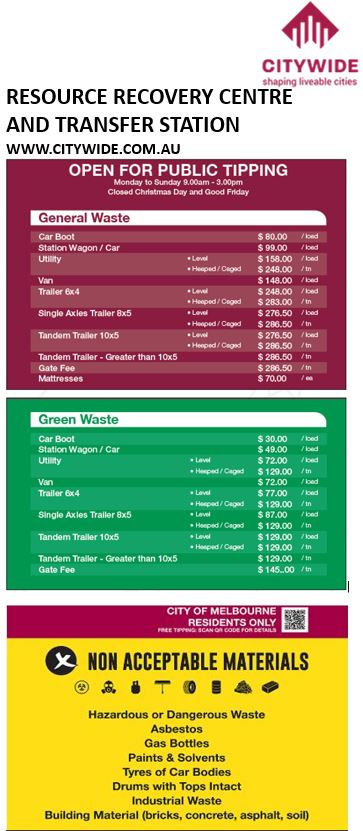 First class facility, from which to manage and provide the most effective service
Citywide Transfer Station and Resource Recovery Centre services the waste management needs of the City of Melbourne and surrounding municipalities together with commercial waste operators throughout Metropolitan Melbourne. It makes us well placed to deliver the most efficient service in street cleansing, waste collection and recycling.
Location
Citywide Transfer Station and Resource Recovery Centre
437 Dynon Road, West Melbourne.
Phone: 03 9283 2011
Hours of Operation- Residential
Monday - Friday – 9:00am to 3:00 pm
Saturday - Sunday – 9:00 am to 3:00 pm
Hours of Operation- Commercial
Monday - Sunday – 24 hours