Partnerships
Through our Community Engagement Framework, we partner with selected social enterprises, charities and not-for-profits who share our corporate values and who are strategically placed to help solve the key issues of concern to our customers. Click through to view our current partner social procurement and community organisations.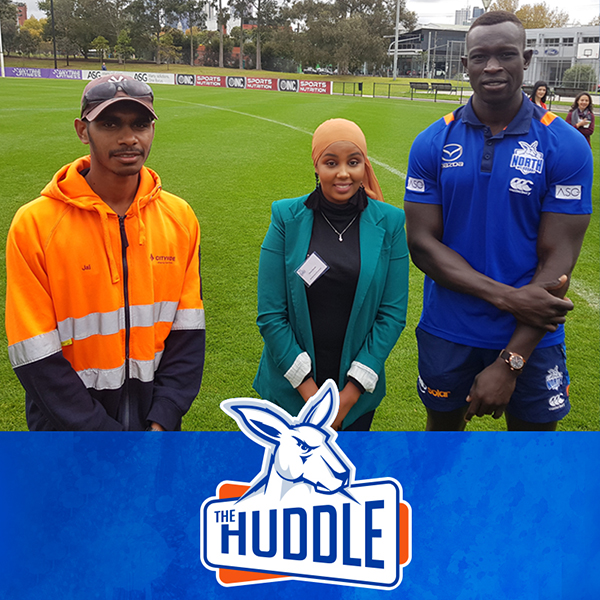 The Huddle
Established in 2010, The Huddle aims to engage, support and empower young people to build on their strengths, increase their ability to participate in society and contribute to more socially inclusive communities.
As a corporate partner, Citywide creates career and training pathway planning opportunities for school leavers and young adults from a diverse range of backgrounds.
Video: Working together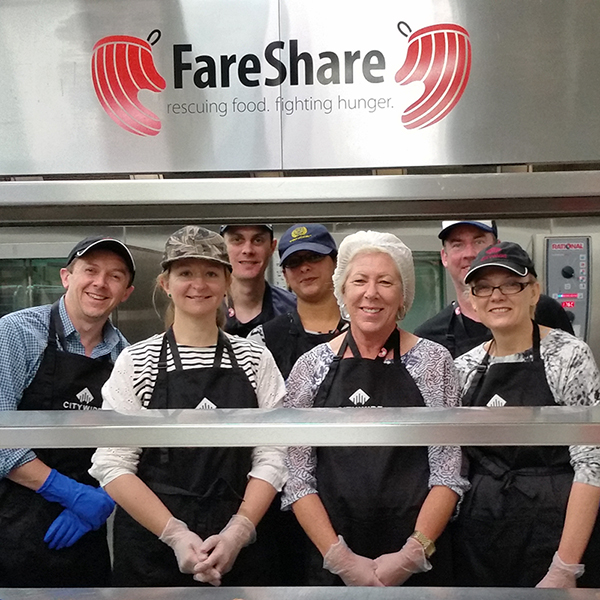 Fareshare
FareShare's mission is simple: Rescue surplus food and cook free, nutritious meals for people doing it tough.
Citywide is proud to partner with FareShare, particularly because of our shared vision to reduce the amount of nutritious food going to waste in landfill.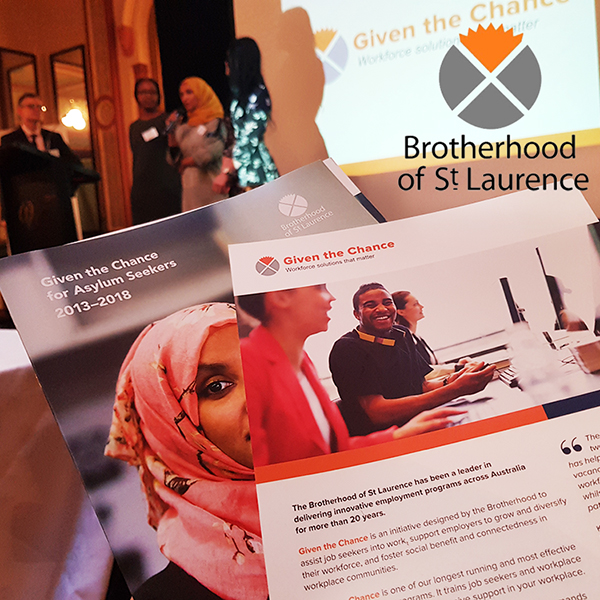 Brotherhood of
St Laurence
Given the Chance is a social procurement work placement program that helps economically disadvantaged job seekers and others facing significant barriers to employment to gain vital skills and experience needed to help them enter the workforce.
For over nine years, Citywide has partnered with the Brotherhood of St Laurence, and provided dozens of opportunities to job seekers.
Read: Disadvantaged residents gain skills
Good Cycles
Good Cycles undertakes a range of operational tasks for Citywide in service to the City of Melbourne.
It's a forward-thinking partnership focused on creating an efficient, sustainable city while supporting employment opportunities for those who need them most.
Discover more: City Services
PukaUp
Puka Up's vision is to create environments for every person to have authentic and genuine conversations about mental health and emotional well-being. As a community-facing business, we recognise that almost everyone is touched at some point by statistics such as the one-in-four people who experience mental health issues.
Learn more: PukaUp.com
Conservation Volunteers Australia
CVA is a not-for-profit conservation organisation that attracts and coordinates volunteers for environmental restoration projects.
Citywide has engaged with CVA on a range of initiatives in service to the City of Port Phillip and City of Whittlesea municipalities.
Snapshot: Revegetation of Elwood Foreshore
Aboriginal Employment Strategy
Aboriginal Employment Strategy (AES) is a 100 per cent Indigenous managed, national not-for-profit recruitment company.
Our collaboration with AES provides a strategic link into the indigenous business sector and Aboriginal communities, creating new relationships with prospective recruitment partners and procurement agencies.
NOVA Employment
NOVA Employment is a charity that supports people with a disability to gain and maintain a meaningful career.
Our collaboration with NOVA supports our commitment to diversity, equality and inclusion as an equal opportunities employer.
Outlook Environmental
Outlook Environmental is a social enterprise organisation with expertise in recycling, e-waste management, sorting and diverting goods from landfill and have been providing employment opportunities and assistance for people with a disability or disadvantaged background for over 40 years.